Book Review: Hieroglyph by WJ Scott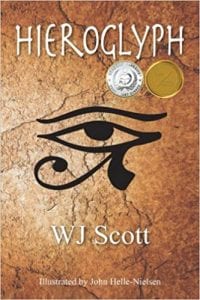 Hieroglyph
Series: TC's Adventures – Book 1
WJ Scott
CreateSpace Independent Publishing Platform
Published: September 30, 2016
Ages 9-12
ISBN: 978-1539151111
A fast-paced, intriguing journey bridging the ancient and modern worlds, Hieroglyphs was a fun book that I would recommend to any reader interested in adventure, ancient Egypt, or archaeology.  It was a quick read that kept me interested throughout and left me wanting to hear more about TC's adventures.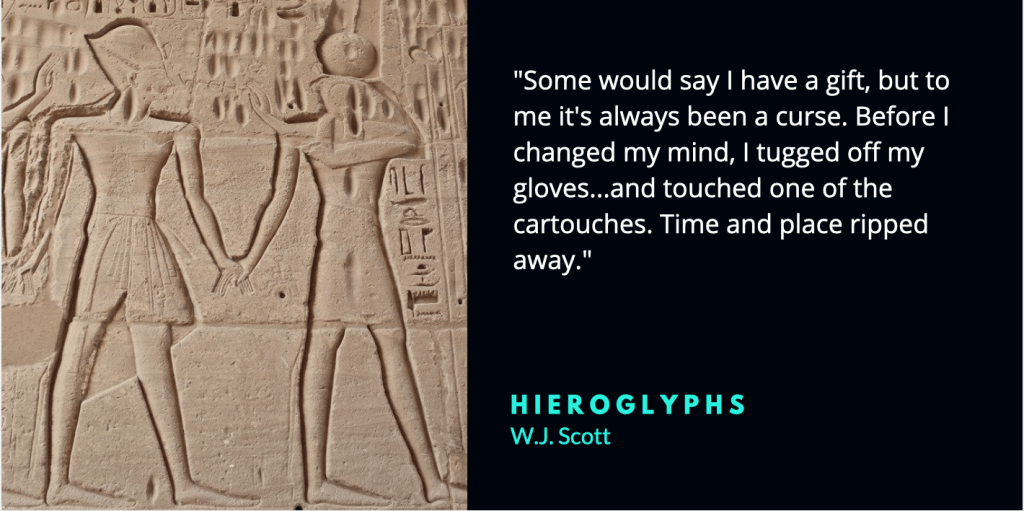 TC is a 13-year-old living with her aunt in New Zealand when she finds herself on an adventure to the past. After being sent to Sydney, Australia, to visit her archeologist uncle, TC fears that she is destined to be bored to tears sitting through seminars while Uncle Max attempts to persuade investors to back his most recent project. When TC accompanies Uncle Max to the dig site, her world changes and she finds herself in the midst of an ancient expedition.
TC had a secret; one that she hadn't shared with anyone, even the aunt with whom she lived.  Due to this secret, TC was an outcast, considered a "weirdo" at school. She is a relatable character for any teenager who likes a bit of adventure or has ever felt different from their classmates.
I really enjoyed Hieroglyph, and recommend it to any middle grade, preteen reader.  The only downside to the book was that the climax of the story was so close to the end of the book that it ended too suddenly.  I would have loved to hear more about TC's adventures, and I hope that WJ Scott writes a second book in the series soon.
I was provided with a complimentary copy of this book so I could give an honest review.