Book Review: The Multiplying Mysteries of Mount Ten by Krista Van Dolzer
The Multiplying Mysteries of Mount Ten
Krista Van Dolzer
Bloomsbury Children's Books
Published: April 9, 2019
Fiction, Middle Grade
ISBN: 9781681197708

The Multiplying Mysteries of Mount Ten is a puzzle based middle grade novel centered around a group of children at Camp Archimedes math camp.  Esther, an artistic child on her way to Camp Vermeer art camp, finds herself stranded at a math camp when her step-father's truck gets stuck in the mud. At first, Esther is not happy to be a part of the "number crunchers", but as mysteries begin to unfold, she finds herself making friends as she solves riddles and unravels puzzles.
Esther is the main character in this story. She is funny, witty, and often sarcastic. She goes from not wanting to have anything to do with the math campers to sadness about leaving. Watching her grow throughout the book is interesting, although her character is not deeply developed.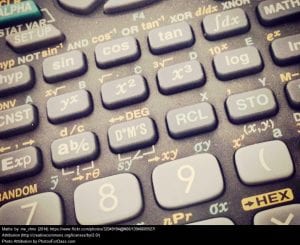 I love mysteries, and math, so the two combined? This ought to be great! Unfortunately, reading this as an adult, I know too much about puzzles and math and I solved the clues way too quickly for the book to have much staying power for me.  I knew by the middle of the book how to go about solving the main puzzle, even though Esther didn't get there until almost the end. I think kids who don't have a lot of experience solving logic puzzles would find this much more enjoyable than I did.
If you have middle grade students, maybe 3rd or 4th grade, who like math, this would be a good suggestion for them. For older students, I think you might be better off with Chris Grabenstein's Mr. Lemoncello books which have more difficult puzzles to solve.
NetGalley provided me with a complimentary copy of this book so I could give an honest review.