The Library of Ever
Zeno Alexander
Imprint Books
Published: April 30, 2019
Fiction, Middle Grade
ISBN: 9781250169174

Lenora is a curious, eleven-year-old girl stuck with an inattentive nanny for the summer. When the nanny announces they are going to the library, Lenora cannot wait to escape from her disinterested care and run off to the children's section. Only that is not exactly where Lenora ends up.
Lenora is a bright child who loves learning, something that does not escape the attention of the Forces of Darkness. When she runs into one of their agents in the library, a strange series of events begins, plunging Lenora into a new and mysterious world…the Library of Ever. As Lenora works her way up from Fourth Assistant Apprentice Librarian, she takes on more and more difficult librarian tasks, discovering the meaning of learning.
Lenora encounters penguins, ants, kittens, and many agents of the Forces of Darkness. Helped along by the Chief Answerer, Malachi, Lenora must learn how to solve problems and ultimately discover what a secret phrase means.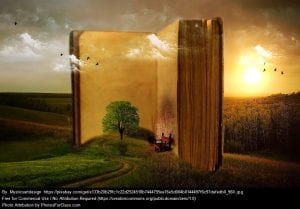 The first three-quarters of this book are fast-paced, full of adventure, and impossible to put down. Unfortunately, the ending was rushed and unsatisfying. Hopefully this means a sequel is coming, as the finale was a let down. This was a good book for middle grade students and others might enjoy the ending more than I did.
NetGalley provided me with a complimentary copy of this book so I could give an honest review.